Nablus Municipality organized an event in commemorating of the Jordanian martyr memorial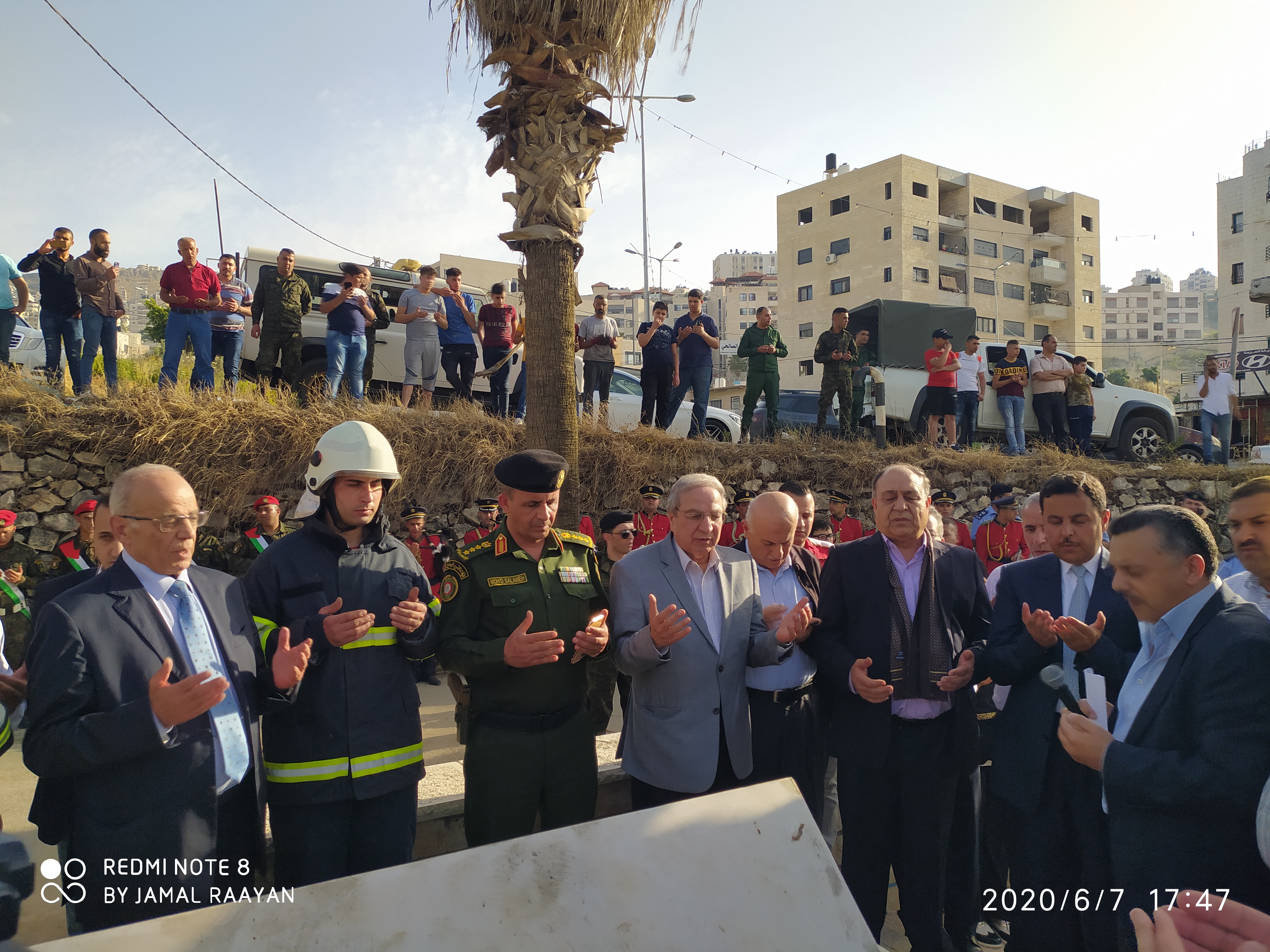 8/6/2020
Eng. Tubaila emphasized that the Palestinian people have a deep-rooted historical relationship with the Jordanian people, expressed hisppreciation to the Jordanian government, represented by his royal highness king Abdullah and people for their honorable support to the Palestinian cause, of which was demonstrated by the Jordanian position in condemnation the decision to annex the Jordan Valley by the Israeli occupation.
The ceremony of this event took place in the presence of the Governor of Nablus, Major General Ibrahim Ramadan, Omar Hashem, Chairman of the Chamber of Commerce, Jordanian Ambassador Muhammad Abu Wandi, and Shaher Saad, Secretary General of the Palestine Trade Union Federation, leaders of the security services, and a number of official and private institutions and members of the municipal council.
The Memorial of the Martyrs includes the graves of a number of martyrs in the Jordanian army who fought against Zionist occupation during 1948 war.