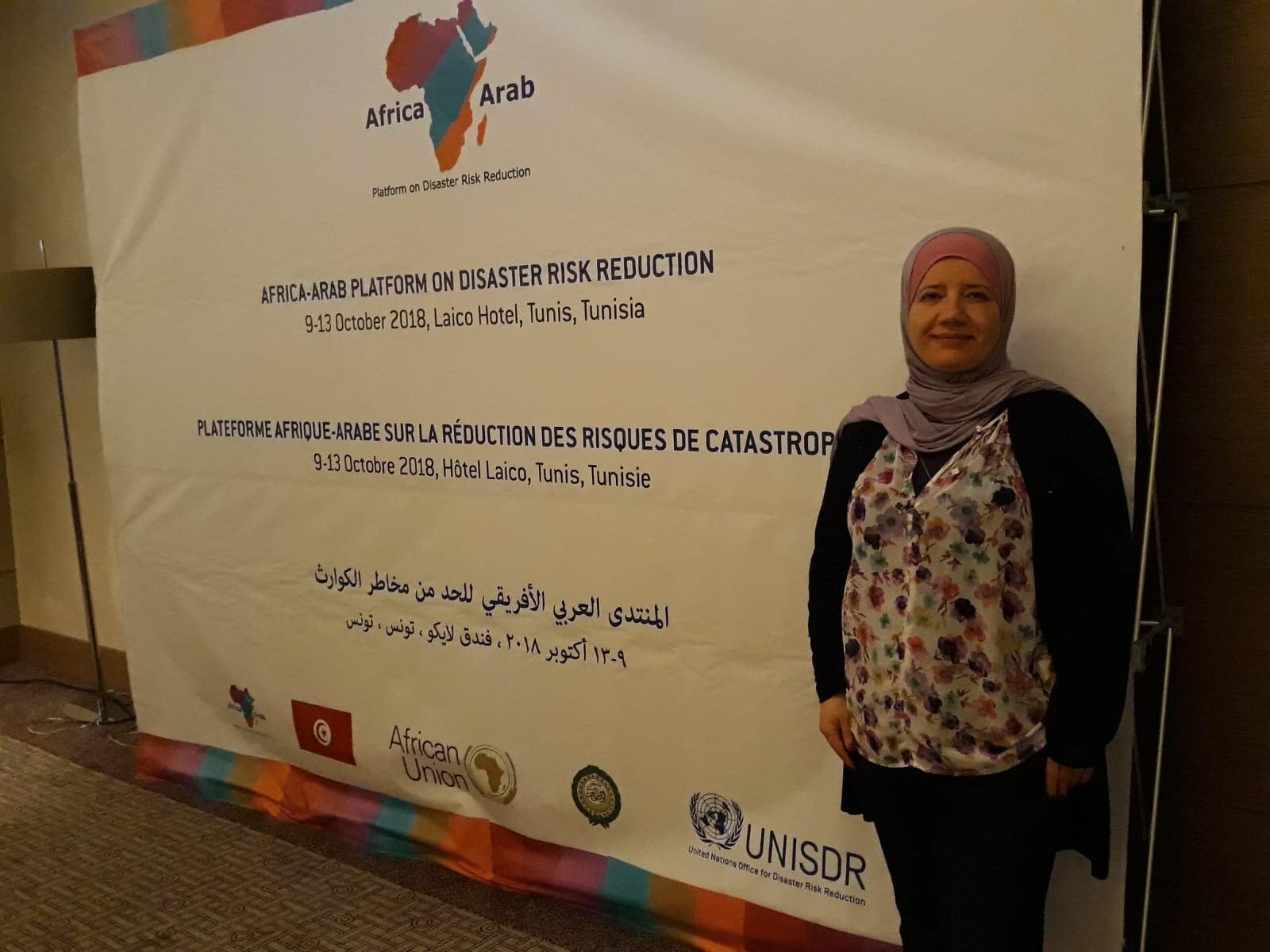 20/10/2018

Nablus Municipality represented by Dr. Amal Al-Hudhad, Director of the Strategic Planning and Economic Development Unit, participated in the Arab-African Forum on Disaster Risk Reduction held in Tunis on 09-13 October 2018. Nablus is one of twenty cities around the world selected for cities empowerment project, sustainability and resilience because of the high vulnerability under the influence of a number of natural and abnormal hazards, and at the same time the existence of institutions and past experiences and elements of potential strength qualify and make the city of Nablus in the near future city immune and able to face any danger.
Dr. Amal, who is in charge of project follow-up in the municipality, presented a presentation on the city of Nablus and the challenges it faces and the city's strategic development plan, which coincided with the launching of the city empowerment project on sustainability. She added that the project aims to create cities that are resilient, She talked about the activities that were carried out from the project, which included a launching conference and specialized workshops in which representatives from each organization specialized in services, sustainability, disasters and emergencies in the province to analyze its resilience by mobilizing the ten fundamentals of the city resilience measurement card, which included three main axes: governance and financial capacity, integrated planning and disaster preparedness. She confirmed that the project activities will be completed in the coming period, an in-depth analysis of the results of the card and identification of the gaps and activities that must be carried out to raise the capacity of Nablus city.
The number of countries participating in the forum is nine countries, including four Arab and five African countries. The Palestinian delegation participating in the Arab-African Forum included the Minister of Environment, Mrs. Adalah Ateri, and members of Major General Youssef Nassar, Director General of Civil Defense, Director General of Projects and International Relations - Environmental Quality Authority, Adibah Musleh, Vice President of Agricultural Risk Prevention Fund, Dr. Jalal Dabbeek, Director of the Earthquake Center at An-Najah National University, Luai Qaisi from Hebron and Zakaria Abdullah from the Embassy of Du Palestine in Tunisia.